Well with the release of .NET 6, lots of excitement around the platform and me being the nerd I am with a love for cycling, it's time to open up for another round of ordering for the highly exclusive limited edition .NET Cycling Kit (jersey and bib shorts).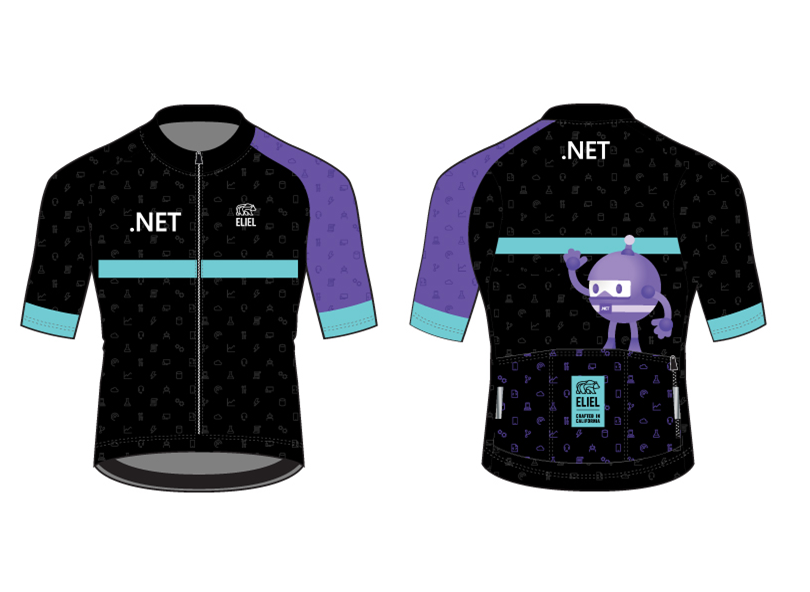 Last year I had created these using the .NET Foundation assets and in accordance with the brand guidelines for the .NET project (did you know we had a branding guidelines?! Me neither, but now you do).  Well, we're opening it up for an exclusive another round (this is round 3) and probably the last (famous last words).
Here's the details:
These are high-quality race-fit cycling kits…yes they are not cheap…nor is the quality.
These are race-fit, not 'club fit' so they are meant to fit tighter and in riding position
Sizing: Eliel Cycling Sizing Guide (for context I am 5'9" [175cm] and ~195lbs [88.5kg] and I prefer a Large top and Large bib shorts)
These are all 100% custom made-to-order – there is no 'stock' for immediate ship
For patience, upon store closing these will take 10-12 weeks of production – must be patient :-)
They are custom, sales final, no returns
They look awesome and are comfortable
You will be the envy of all cyclists who are .NET developers that didn't get one
I make NO money on this
Microsoft makes no money on this
Microsoft has nothing to do with this
There is no telemetry collected on the kit
So how do you get one?  Simple, click here: .NET Cycling Kit (Round 3) – you order direct from the manufacturer in California and pay direct to them.  Please read the site and details clearly and as well for EU ordering.
If you have any questions about these, the best place to ask is ping me on Twitter @timheuer for questions that I may be able to answer on sizing or otherwise.  I would love to see more .NET cyclists with their kits in the wild worldwide. 
Please enjoy some of these other recent posts...