Thanks for visiting! Just a fair warning this post is fairly 'old' in tech terms and may contain outdated information and/or broken links or pictures. Please verify info and feel free to
contact me
if questions!
December is here (and half way done…sorry for delay)…time for an updated Windows 7 Smashing Magazine theme pack!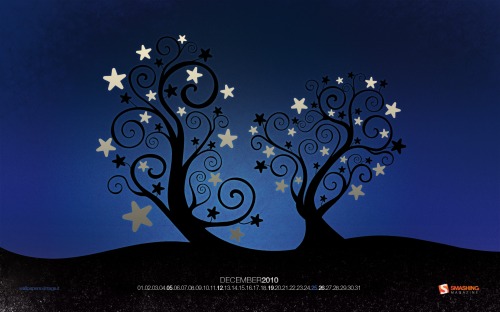 The December themes mostly concentrate on a lot of holiday themes.  Frankly my delay was in part because I didn't find them all that inspiring…sorry, I just didn't.  So here is your December 2010 Windows 7 Theme Packs for wallpapers – unfiltered and uncensored – about 50 wallpapers in all.
Special thanks to TransferBigFiles.com for hosting these wallpaper themes through their great service!
For details on these and to see past ones, visit the Smashing Magazine Windows 7 Theme information for the specifications I used for the theme pack as well as previous themes.  Want to participate and submit yours?  Join in!
Please enjoy some of these other recent posts...